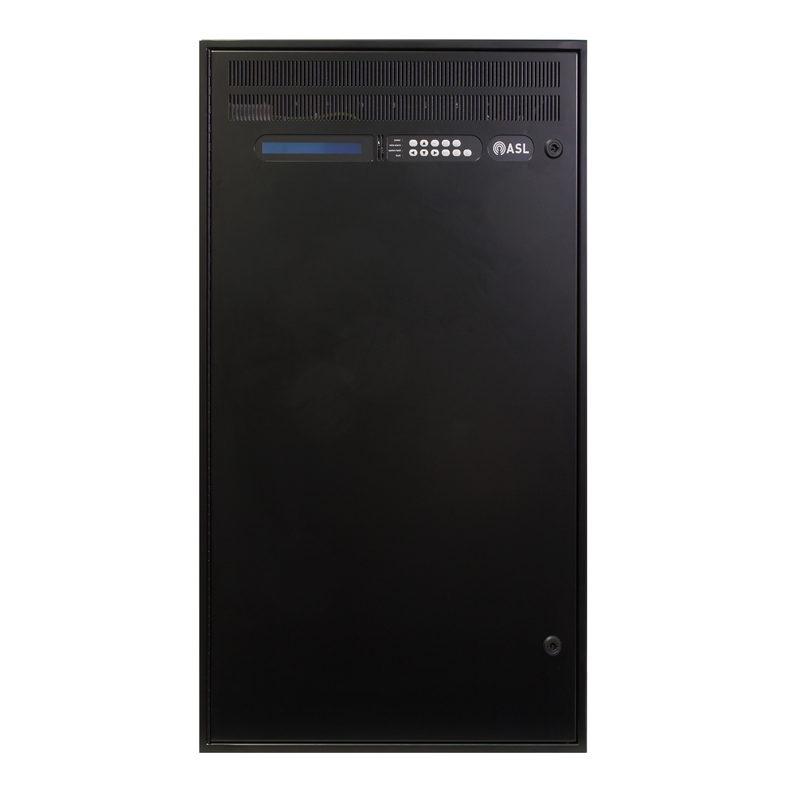 Introducing a brand new product range to the Eurotech offering of premium fire detection systems. The Integra PA/VA specialist detection range available at Eurotech features a Voice Alarm, Microphone and Emergency Microphone Station. Read on to discover the full spec of features that we're proud to now offer to our customers worldwide.
Integra Voice Alarm
INTEGRA's all-in-one network enabled voice alarm solution is available with three, five, seven and ten channels of amplification. The unit has 12 audio inputs and internal storage for up to 64 recorded messages. INTEGRA provides a complete voice alarm solution for both medium to large centralised and decentralised PA/VA systems.
Features:
• 2000W max power
• Integrated audio-over-IP networking,
• Powerful audio processing
• Integrated battery charger
• Battery mounting shelf
• Compact wall-mount enclosure
Integra Microphone
The MPS models of Integra Microphone are powerful and flexible paging microphones which can provide live, store-and-forward, and recorded message broadcast into user selected zones. The microphone also provides EN54 compliant emergency functions and all EN54 mandatory indicators and controls.
Features:
• EN54 compliant indicators and controls
• Live, store-and-forward, and recorded broadcasts
• Background music input and control
• Wall mount and fist microphone options
• Headset support
• Loudspeaker with pa zone listen-in function
• Voice over IP & analogue
View the full spec and download the product datasheet.
Integra Emergency Microphone Station
The EMS01, EMS10, EMS20 and EMS50 Emergency Microphone Stations are EN54 compatible emergency microphones, which provide live and pre-recorded message broadcast. The microphones are housed in a lockable wall-mounting box and feature a graphic LCD display together with indicators for 'Power', 'Voice Alarm', 'System Fault', 'Fault' and 'Speak Now'. The LCD display provides remote access to the list of active faults in the PA/VA system, while the EN54 mandated control keys enable navigation through the fault list, and also provide remote fault acceptance and clearance.
Features:
• En54 compliant indicators and controls
• Fully monitored
• Hardware bypass fallback operation
• Dual redundant outputs for a & b routers
• Additional voice over IP interface, with POE RJ45
View the full spec and download the product datasheet.
For more information on this Specialist Fire Detection product range or to discuss the implementation of these devices for your business, please call us on +44 (0) 203 141 0999 or get in touch.