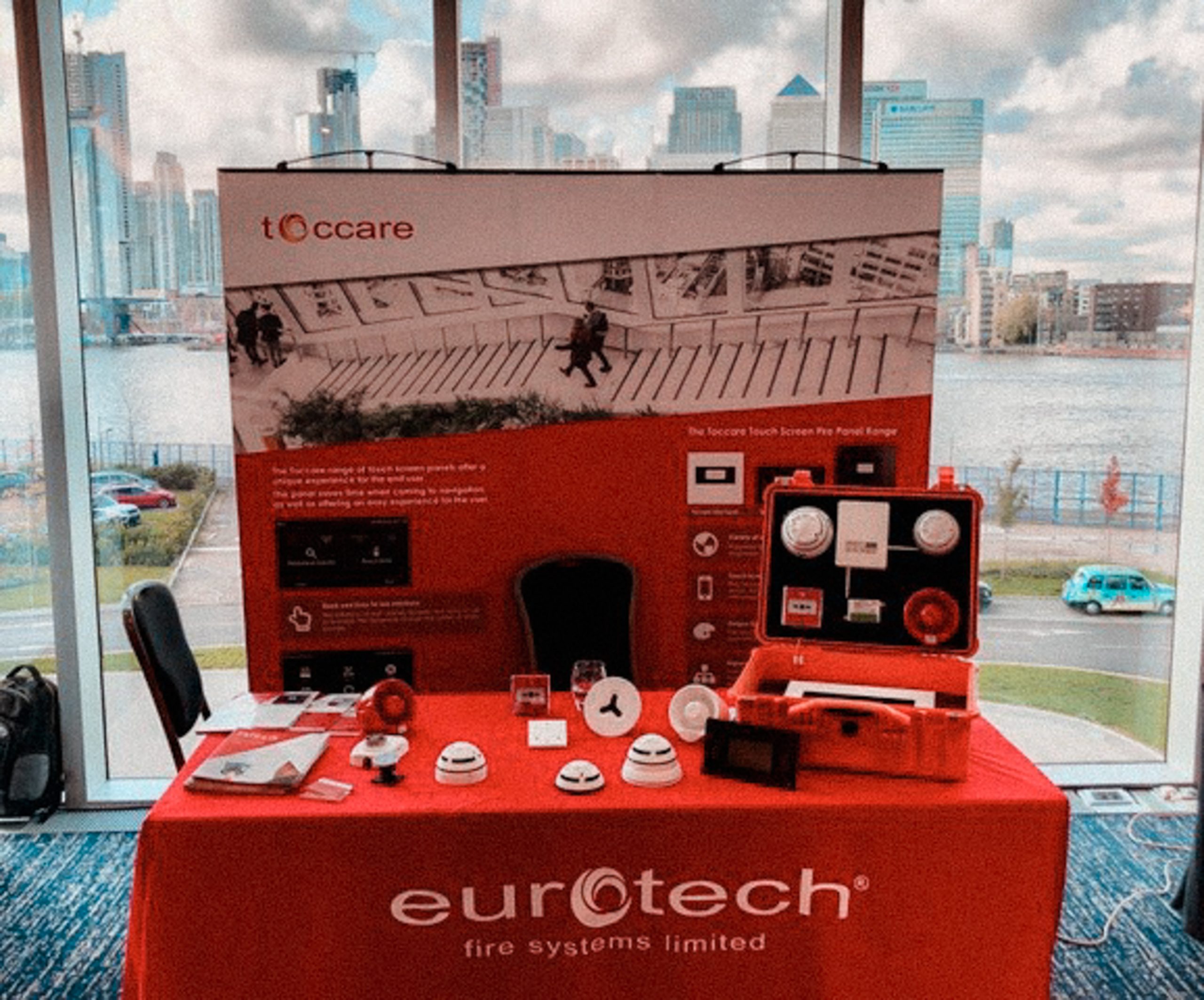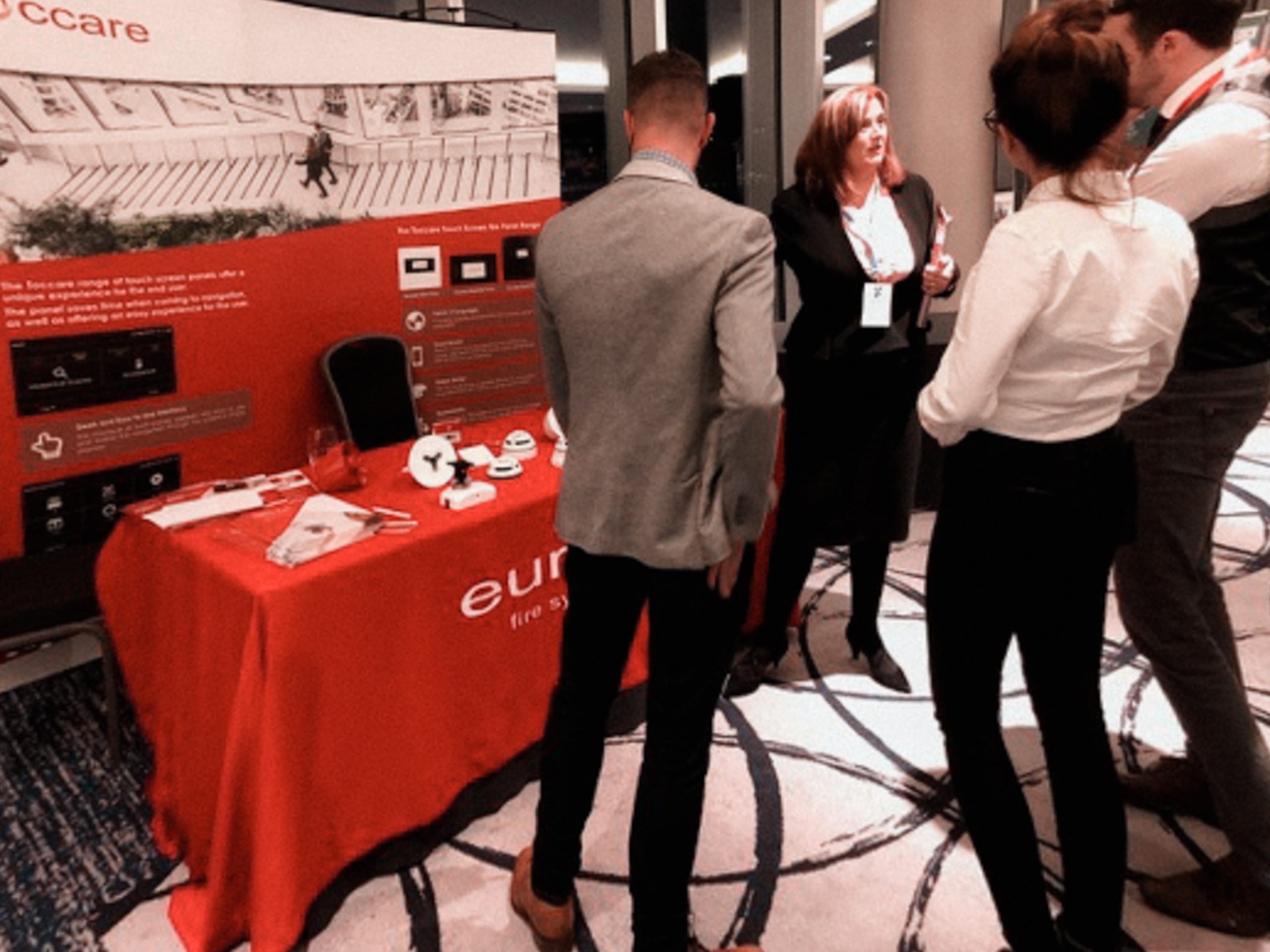 Networking is a massive part of the business world, and its something that has helped our company in big ways over the years. Platform Events UK holds industry focused events, where buyers have direct 1-on-1 interactions with the suppliers. Held at the InterContinental Hotel, O2 London – the event not only had a great view, but it remained extremely productive for all involved. The process of connecting with buyers, demonstrating of products, and getting to know the companies, has always been a great success for Eurotech.
Our managing director, Michelle Agius, was supported by Justin Parr from Panache Fire Services Ltd, under the Eurotech Network Partnership. The focus on the day was to showcase innovative products such as the Touch Screen Control panel and the flush mounted smoke detector, as well as to discuss the change in legislation on fire doors.  All of this alongside networking and product demonstrations.
Having an exclusive product like the Toccare Touch Screen panel, certainly gives us a great opportunity to get the product directly in front of buyers. An aesthetically pleasing product that excels in prestige environments such as hotels, loft apartments and modern homes. Alongside showcasing the Toccare panel, a hybrid fire system was also presented at the event. Our demo showcased how the touch screen panel works, with both wired and a wireless system.
After a great session of networking through this event, we aim to support these networking events and attend further ones throughout the new year!