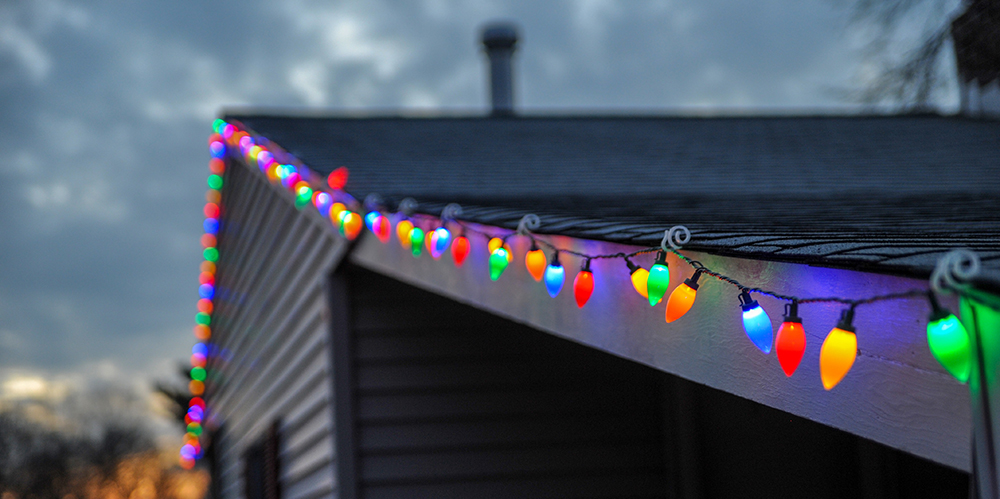 With all the joy that Christmas brings, it is also the time of the year when most accidents happen in the home. From falls and cuts to cooking hazards and more, the mix of excitement, stress and alcohol can create an environment for a whole host of accidents, including fire. As we all know, prevention is always the best course of action, which is why we've put together a guide on Fire Safety at Christmas.
Candles.
This may seem like an obvious one but be mindful about where you place your sweet smelling Christmas candles. Make sure there is nothing too close to the candle itself, never leave it unattended and ensure that it's out of reach of children. However at this time of year, with Christmas decorations all around, remember to also look at what may be hanging above your candle. This is especially true if you're rearranging a space for example and move a candle out of way quickly – always look around and above where you're placing it. And of course, don't have candles anywhere near a Christmas Tree. For a pretty stark reminder about how fast Christmas Trees can go up in flames, watch this video.
Christmas Lights
Everyone wants a bargain but when it comes to Christmas lights, getting a good deal could cost you a lot more. Always make sure your Christmas lights carry the British Safety Standard sign. If they don't, you just cannot guarantee they are safe as they could be faulty, cause shocks, sparks and even fire.
Cooking
Most fires start in the kitchen. Avoid leaving a cooker unattended and if at all possible, avoid cooking when under the influence of alcohol. We would also suggest having the right fire extinguishing method back up in for your home, whether that be a fire extinguisher or fire blanket.
Smoke alarm
As well as making sure they are working, always buy spare batteries at Christmas so no one's tempted to remove them from the smoke alarm so they can be used in a new toy for example. You may have the intentions of putting them back the same day but what if you don't?
Cigarettes
For all the smokers, ensure that all cigarettes/cigars etc are put out properly, especially before going to bed.
Sockets
Did you know faulty electrics (appliances, wiring and overloaded sockets) cause around 6,000 fires in the home across the country every year? It may be tempting to just double up on the extension leads but please never overload electrical sockets and always switch Christmas lights off and unplug them before you go to bed.
Look out for others
The holiday season may be the time that many families gather together, but it is also the time when a lot of people are alone. This Christmas, take the time to check on older relatives and neighbours this Christmas as they are at greater risk from fire.
We hope you've found this guide helpful and will keep it in mind so you can enjoy a happy, healthy and safe Christmas with your loved ones!
Source: NHS.uk & gov.uk