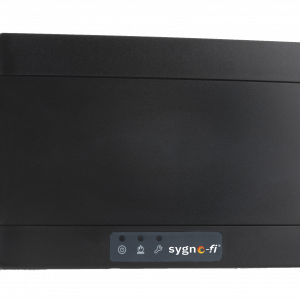 Sygno-fi Translator Module - Black
The SYG-W2W-B Sygno-fi Translator Module is the core component of the Sygno-fi intelligent hybrid fire detection and alarm system. When connected on to a compatible loop, the unit is capable of linking up to 128 fully intelligent wireless field devices with the fire alarm system. All wireless communications rely on a channel pair for spurious RF noise rejection and maximum link reliability.
The translator allows fully intelligent and seamless integration of the wireless devices alongside standard wired devices or can be used independently to for completely wireless systems. Using cutting-edge wireless technology and a proprietary orthogonal antenna design it ensures the highest levels of life safety and system reliability.